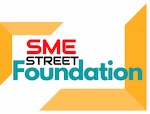 NEW DELHI, Sept 29, 2023 – (ACN Newswire via SeaPRwire.com) – The G20 summit held in India has proved to be a game-changer for Indian entrepreneurs and the business community. This prestigious event brought together world leaders and policymakers, creating a platform for collaboration, innovation, and growth. 

The G20 Summit emphasized the importance of collaboration among nations to tackle the challenges faced by small and medium-sized enterprises. This opens up new avenues for Indian SMEs to forge international partnerships, access global markets, and enhance their competitiveness.
SMEs Considers India's G20 Leadership as a Positive Step Towards India's Global Leadership
India's leadership in the G20 summit has been hailed by industry leaders worldwide. Let's take a look at some insightful quotes that highlight the significance of India's role on the global stage. 
Commenting on G20's impact on Indian startups and SMEs, CA Deepak Maheshwari, founder of DealPlexus stated, "As the world's largest democracy, India's leadership in the G20 summit reinforces the importance of democratic values in shaping global governance. This seminal event of G20 and the entire year-long activities of G20 gave a strong direction and clarity for the economic leadership of India. After this greatly successful global dialogue, we at DealPlexus clearly foresee that Indian SMEs and Startups shall take centre stage of this epic growth story of Indian economic emergence. I also firmly believe that this event has paved the way for India to achieve a remarkable milestone, propelling its economy to reach the $10 trillion mark in the next decade.
"India's leadership in the G20 Summit is a testament to its growing economic prowess and diplomatic influence. 'With its diverse economy and large consumer market, India has the potential to drive global growth and shape the future of international trade," commented Mr JK Pathak, a socially responsible entrepreneur in the skill development space.
While talking to SMEStreet, Mr Pathak also emphasized on India's strong commitment towards sustainable development, he said,  'India's emphasis on sustainable development and renewable energy during the G20 summit sets a positive example for other nations to follow. And as the world's largest democracy, India's leadership in the G20 summit reinforces the importance of democratic values in shaping global governance."
"The G20 offered unparalleled showcasing and networking opportunities for Indian SMEs.Apart from the fact that, it brings together policymakers, industry leaders, and experts from various sectors, G20 also created a conducive environment for networking and collaboration. Through interactions with stakeholders from different countries, SMEs can gain valuable insights, exchange ideas, and forge strategic partnerships that can drive their businesses forward. In this brief report we tried to highlight core points that can be considered as key takeaways for Indian SMEs and startups from this huge effort," says Dr Faiz Askari, Founder of SMEStreet.
SMEStreet's Key Findings on G20's Takeaways 
According to a recently conducted SMEStreet outreach among Indian Business Owners mainly from the SME sector, on the impact of G20 Summit among Indian SMEs, here's how Indian entrepreneurs and the business community have immensely benefited from this summit:
1. Enhanced Global Visibility: The presence of global leaders and media attention during the G20 summit has significantly enhanced the global visibility of Indian entrepreneurs and businesses. This exposure has opened up new avenues for collaborations, partnerships, and investments from international markets.
2. Access to Global Markets: The G20 summit provided an ideal platform for Indian entrepreneurs to showcase their innovative products and services to a global audience. This exposure has facilitated access to new markets, enabling Indian businesses to expand their reach and customer base beyond national borders.
3. Policy Reforms and Support: The discussions and deliberations during the G20 summit have led to crucial policy reforms that directly benefit Indian entrepreneurs and the business community. These reforms have streamlined regulatory processes, reduced bureaucratic hurdles, and created a more conducive environment for business growth and innovation.
4. Knowledge Sharing and Learning Opportunities: The G20 summit brought together industry experts, thought leaders, and policymakers from around the world. This created invaluable opportunities for Indian entrepreneurs to learn from global best practices, gain insights into emerging trends, and exchange ideas with their international counterparts.
5. Investment and Funding Opportunities: The G20 summit has attracted significant foreign investments and funding to India. This influx of capital has provided Indian entrepreneurs with the necessary resources to scale their businesses, invest in research and development, and explore new avenues for growth.
6. Networking and Collaboration: The G20 summit served as a networking hub, bringing together entrepreneurs, investors, and industry leaders from various sectors. This facilitated meaningful collaborations, strategic partnerships, and knowledge-sharing initiatives that have the potential to drive innovation and create new business opportunities.
In conclusion, the G20 summit in India has been a game-changer for Indian entrepreneurs and the business community. It has provided them with a global stage to showcase their potential, access new markets, and collaborate with international stakeholders. The outcomes of this summit will undoubtedly shape the future of Indian businesses, enabling them to thrive in an increasingly interconnected and competitive global economy.
About SMEStreet
SMEStreet is South Asia's leading knowledge focused business ecosystem for MSMEs and Startups. In its 10th year of operations, SMEStreet is committed to add value in the Entrepreneurial Success stories. For more information, visit https://smestreet.in.
Media contact:
Tabinda Hilal 
Smestreet.in@gmail.com
+91-9354645130
Copyright 2023 ACN Newswire via SeaPRwire.com.